I found
Babylicious Divas
while looking for some shabby headbands to mix and match with Layla's Holiday dresses. Something I could easily swap in and out to match just about anything. Since
shabby headbands
are a very new addition to our collection I was excited at all the choice
s Janice and Jess had to offer. I've come across a lot of friends co-owning hair accessorie boutiques on etsy but Babylicious Divas is my first find of a Mother & Daughter Duo!
They were both extremely generous and offered us a Tutu and matching headband to try out! They took my Daughters size and had it out super quick! The Tutu is of excellent quality! Unlike the tutus I've made over the last three years, The one from Babylisous Divas did not tangle up one bit while she wore it! The tulle (leopard print, black and brown) was cut evenly and knotted on a waffle style headband type of elastic! This one is nice and stretchy! She will easily be able to wear this for a long time!
There are so many colors and styles to choose from!
The tutu's are only offered in 0-3 on their etsy shop, but I'm sure if you contact them needing a larger size they can accomidate as they did for us! :)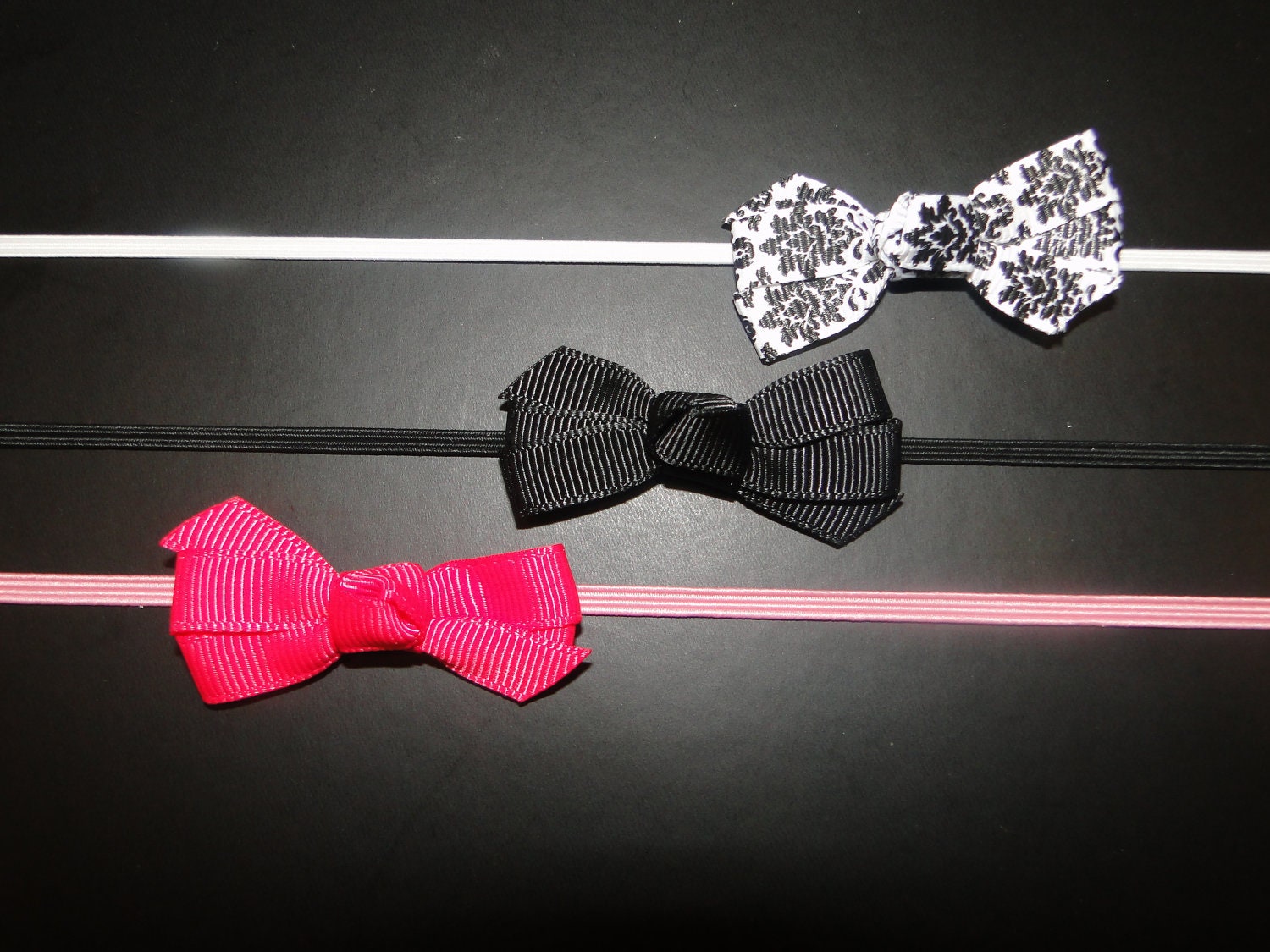 Also sent was a matching leopard print shabby flower on a white skinny headband! Now that my daughter is 3, she's kind of got that in between funky stage of hair. It's nice and long in the back, and long in front, but not quite on the sides and she's gotta major cow lick in front, I feel like the bigger headbands seem to slip all over the place and make everything look a little more messy. These tiny skinny headbands hold everything so perfect. There's a little grip to them unlike the slip of the waffle headbands and they get a more snug fit. Plus she's less likely to tug at them behind her ears! Very well made & we love them! There are many other styles of flower headbands and bow headbands to choose from!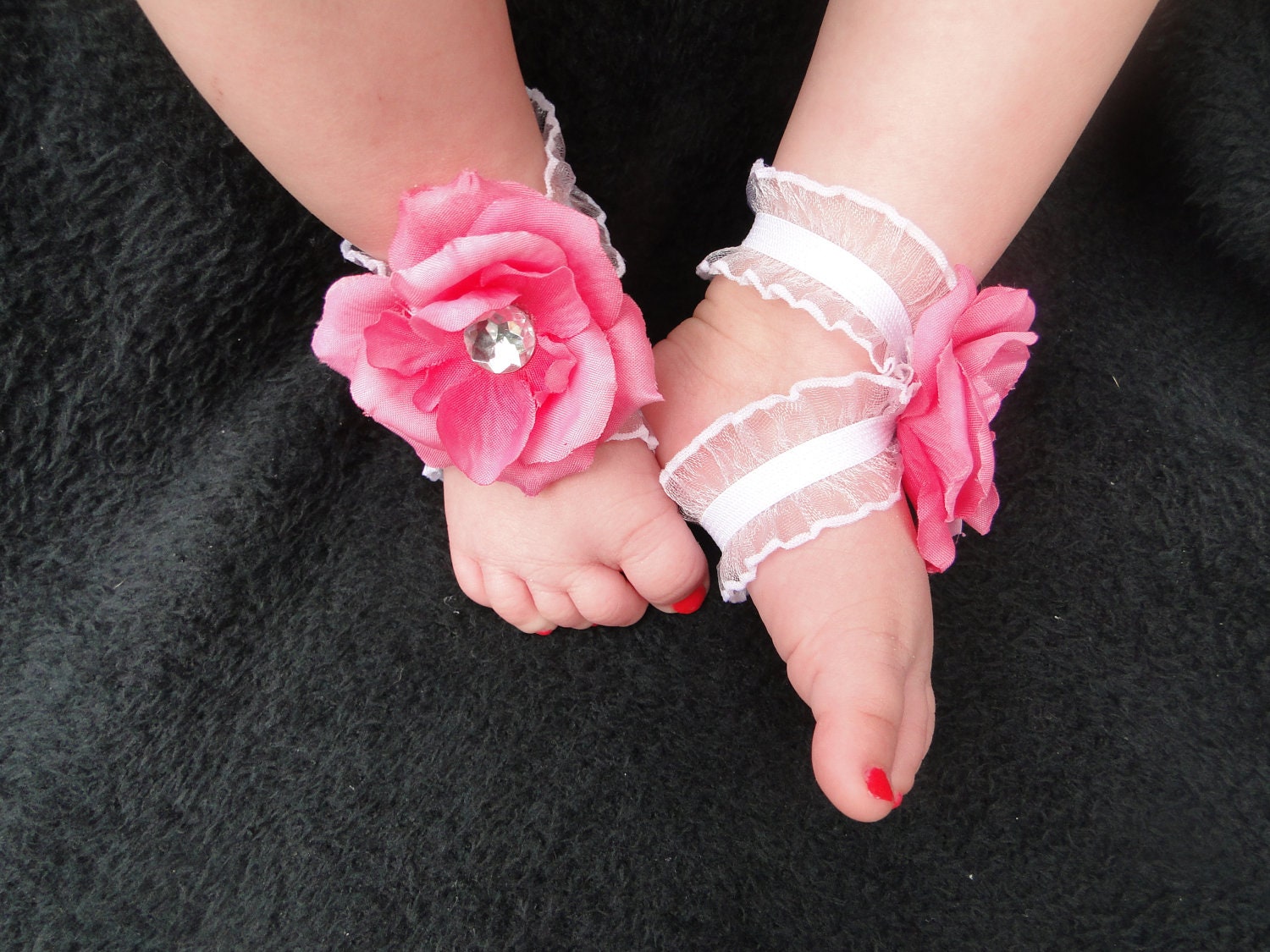 They also make infant barefoot sandals! We never had the opportunity to use these as they weren't very easy to find when Layla was a small infant. I think barefoot sandals are super cute for newborn portraits and have fingers crossed for a little girl in the near future!! I love this shop. It's super cute! Perfect for the mini diva in your life & there is a lot to choose from! Janice and Jess are extremely quick to respond and very eager to help make your idea come to life!
A little about this Mama Daughter Duo!
What got you interested in making tutus and headbands? How long have you been doing so? Well its my mom and I in business together & I Just had a baby 6 months ago... I decided to not find out what I was having (and my mom and i hoped and prayed the whole time it was a girl so we could dress her up in tutus and headbands) In the meantime my mom began experimenting with tutus and headbands and started making and buying all sorts of girl things, in hopes of her being a girl. The day came- and baby was a girl! :) Needless to say we went overboard on the accessories and cuteness and eventually people began to ask where we got the items, and told us we should sell them, We looked into etsy and began our shop while I was on maternity leave in April. We had our first sale in June!
Typically this starts as a hobby.. but it's become more for you. Is it just a hobby that provides that's just a bonus w. extra income or has it become full-time? My mom watches my daughter for me while i work full time,. She recently quit her job to take care of the baby exclusively and work on our online baby boutique. Most of my hours are put in while baby is asleep, and after my work day. My mom and I each do portions of the shop which come together full circle. So fun to work with my best friend everyday!
What is your favorite thing to craft? Probably the headbands, tutus and sandals. we love to have matching sets so babies can match every outfit and be a complete diva. There is always a new color, or style or trend, so its so fun to always experiment and come up with new ideas! A tutu or headband is always a must! :) And the best part is each item is custom made for the baby! So the size and colors, etc are an exact fit to your baby! Our products are perfect for photo shoots as we can do custom orders and our accessories typically cant be found in traditional stores!
Where do you get your inspiration? From our little princess Emerson. She is the whole reason we started and continue this business! She has one of everything we make! ;))
Tell us a little about yourselves!!
My name is Jessica, and my moms name is Janice. Aside from being mother and daughter we are also best friends! We both love all things pink and girly, and love to make every little girl feel like a princess! My husband and I have one little girl named Emerson who is truly the inspiration behind all of this! I work full time handling marketing for a large local company and i am so fortunate to be able to have my mom watch my little girl. Janice is married & fortunate enough to be a stay at home mom with a son in 10th grade. Between life and our business, we always keep busy doing something! We feel so blessed to have our products be such an important part in so many little diva's lives! From first photo shoots, and birthdays, to pageants and recitals. We love what we do- Accessorizing the world one Diva at a time!
Janice and Jessica from BabyLicious Divas were beyond generous in their giveaway offering! TWO WINNERS will be chosen! One will win a Tutu in their size and color choice! The other winner will win a 8pack of shabby headbands in their size color choices! Lucky baby divas!!
To enter you MUST already be a MMR subber & be atleast 18 yrs old.
Leave a comment telling me your favorite item in the Babylicious Divas etsy shop & what you would choose if you won! ( 2 entries )
Share this giveaway on facebook once a day for an 1 extra entry each day, plus 1 entry for each person who mentions you sent them! ( Leave link! Must be active when I check!)
Giveaway will remain open for 2 weeks!