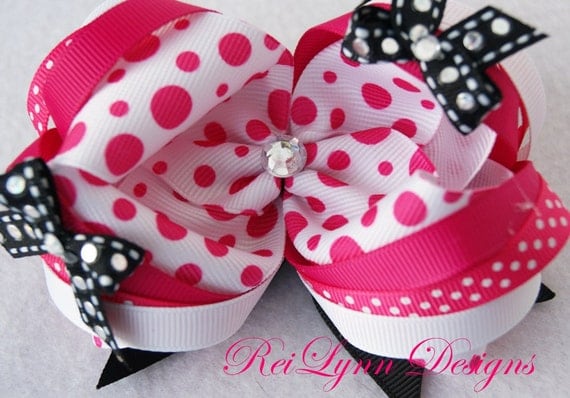 There's something really special about ReiLynnDesigns. I came upon Karie's store on Etsy while searching for bottle-cap monogrammed hair bows. Once I got here, what I wanted from her was much different. Bottle caps bows are easy to come by, but

Kanzashi Flowers are something new to me. They are so unique and pretty and Karie specializes in making them! Something even more awesome..? She totally cares about your kids..

"

I use foil back rhinestones instead of Swarovski crystals because of the lead content in the crystals. Swarovski crystals are not approved for children's items and it is very important to me to comply with children's lead laws."

Until I spoke with Karie, I did not know this. I always thought swarovski crystals were the better choice, because, Ohhhh I don't know, they're more expensive? I appreciate that she uses caution when making items for my child & all of her customers.
Want to know more about these beautiful flowers?
"Kanzashi flowers originated from Japan- it was an art form created to wear in Geisha's elaborate hair. In Japan it takes 5-10 years of apprenticeship to learn the art of Kanzashi. These flowers are a fun spin on that tradition. E
ach petal is a one inch square piece of ribbon folded over and over again with pliers and tweezers."